ECO FRIENDLY KITCHEN & EVENT SPACE
Professional food production kitchen & woody event space in Berlin Kreuzberg. Cooking courses and a variety of great pop-ups.
Powered by eco electricity & naturally cleaned with our own in-house cleaning products.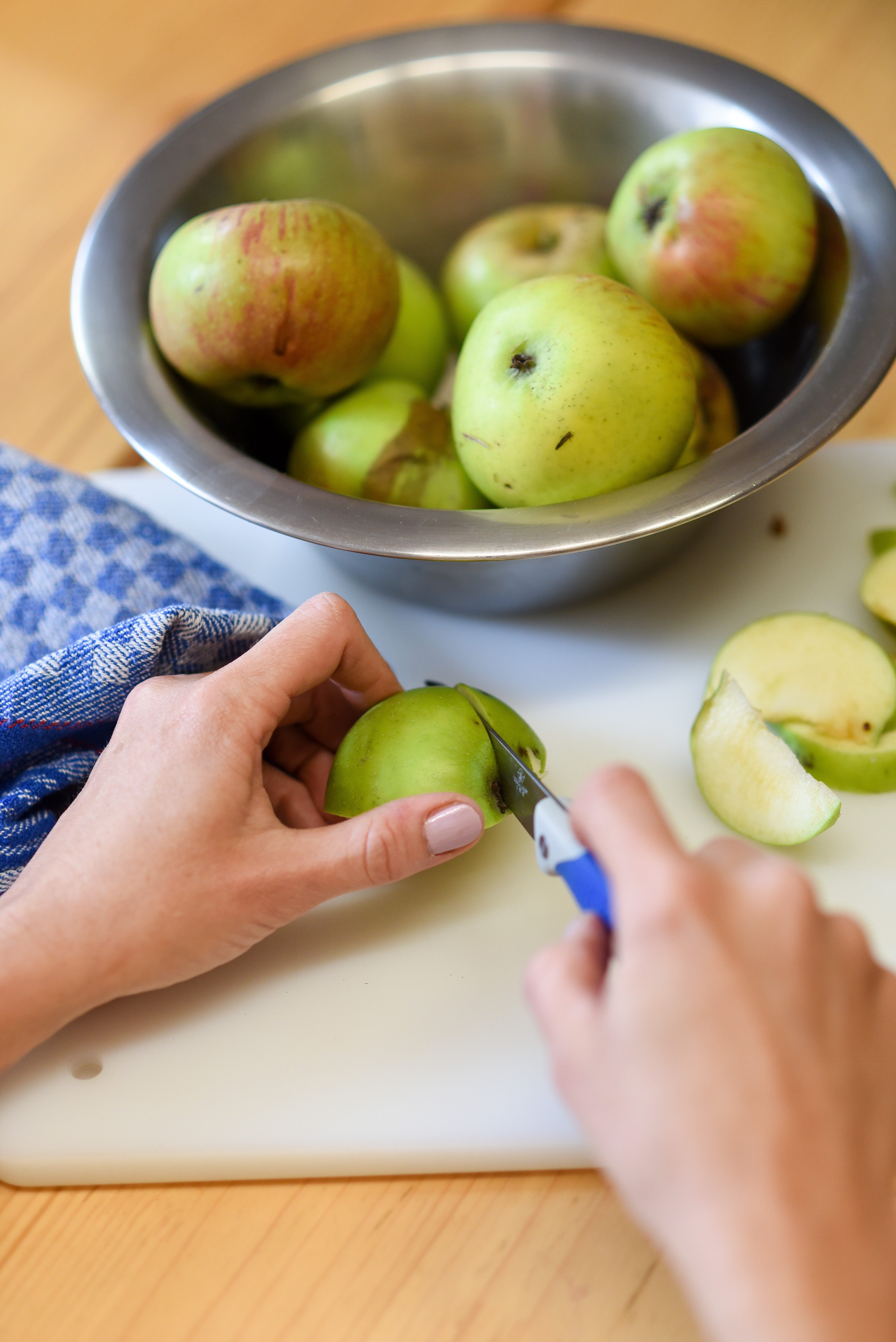 START-UP KITCHEN
For us the community aspect of our kitchen is very important and the reason why we we run this space.
Our motto is open minded-ness, non-judgmental and open to all. Our kitchen is best suited for start-ups, catering and food prep. We are happy to give guidance regarding business set up, help integrate non-German speakers and welcome newcomers into the Berlin food world.

We do prefer plant-based projects, but are happy to discuss solutions to suit any production.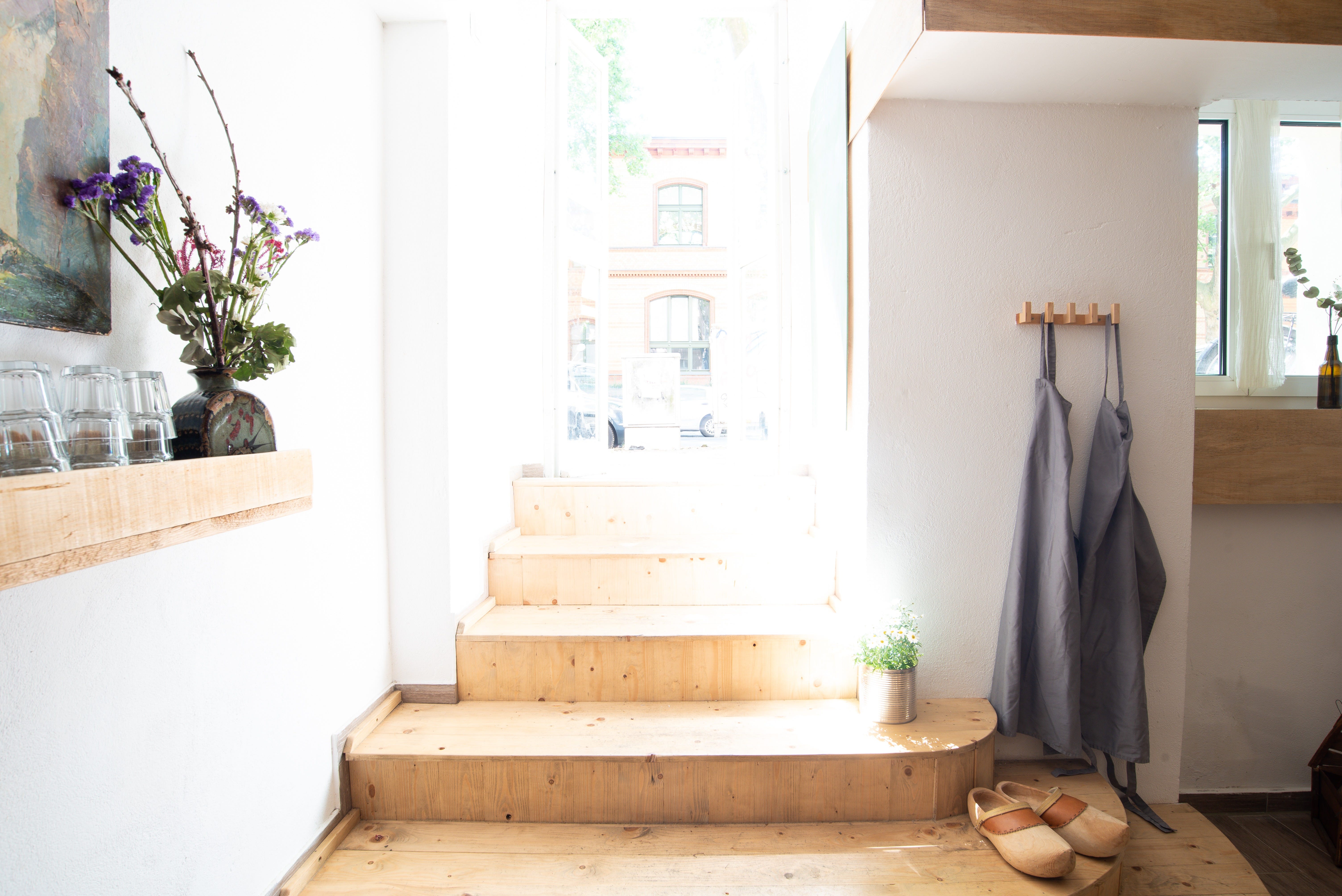 SUSTAINABILITY

We turn fruit peel and fruit waste into cleaning vinegar which is used for the kitchen hygiene. The bottles, tins and jars left behind by our kitchen users come in handy to transport left-overs, store dried herbs and spices or hold recycled and filtered cooking oil which we are turning into soap.

We make sure our kitchen works as circular as possible!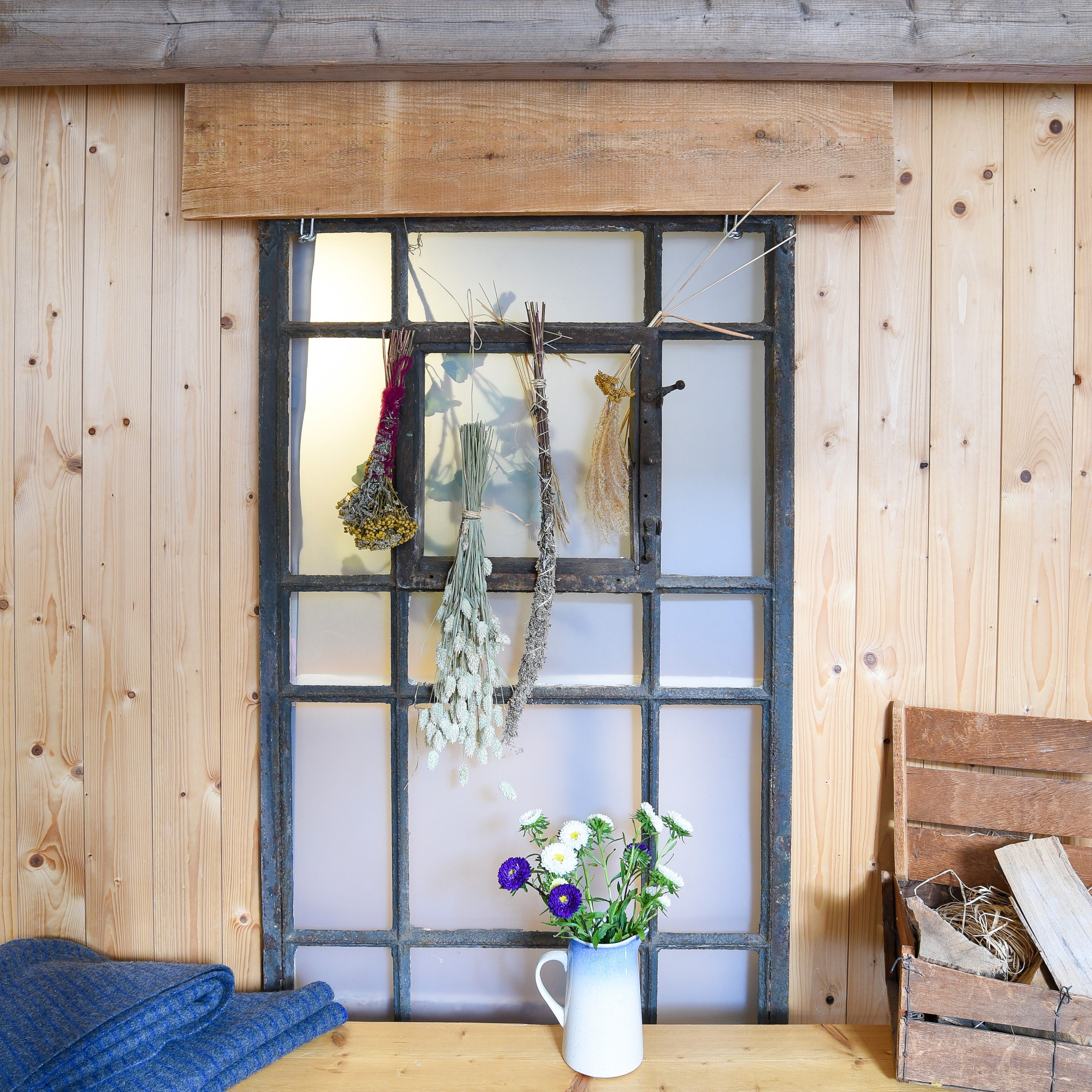 WORKSHOPS & EVENTS

We host a large number of great cooking courses and workshops, as well as some popular food pop-ups. Especially in the times of COVID 19 hygiene and the safety of our chefs and customers is our highest priority and we plan each event carefully. Our lovely wooden event space holds space for up to 14 guests (depending on current COVID-restrictions) and we have a lovely outdoor space in the sun out front.

See which events are up next or get in touch to host your own!
Hi, I am Julia.
I started Daheim Manufaktur as a community kitchen and event space in October 2015.
After running my own German brunch pop-up in London, I lived in San Francisco where I got an insight into the immigrant kitchen La Cocina in the Mission District. Inspired by the community aspect I went on to work myself through the German bureaucracy jungle for my own food business and took several courses in food hygiene at IHK to start out by myself. I am happy to share all I have learned to make your start a little easier.

I love connecting with like-minded people, learning about other people's family recipes and am happy to help with making your first steps.
My Project: Berliner Zauberkraut
Professional cleaning is a vital part of running a professional kitchen. After a short time, I noticed that conventional cleaning products significantly worsened my asthma so I decided to find a way to stop using synthetic chemicals for cleaning, without compromising professional hygiene.
I began to ferment my own live vinegar in the kitchen from left-over fruit peel together with fallen fruit from a Brandenburg beekeeper to use as the main cleaning product. A little after, I started making natural soap which I turned into an eco friendly dish washing liquid, partly using waste cooking oil from some Berlin restaurants.
As a result, "BERLINER ZAUBERKRAUT" was born.
Looking for a kitchen space?
Our preparation kitchen has been approved by the food hygiene office and comes equipped with a professional dehydrator, as well as storage, cooling and freezing facilities (also long-term rental) and is fully equipped with knives, boards and pots. We offer cutlery and dishes for up to 15 people.
It's a lovely, spacious workplace with natural sun light in a buzzing neighbourhood with outdoor seating in summer and parking facilities.
Equipment:
Kitchen:
✓ 20 m²
✓ 2 flexible induction plates, 4 induction plates with internal extractor fan
✓ 2 Grill- / Baking ovens (60l and 100l), 1 external baking oven
✓ 2 large Fridges and 2 freezer
✓ Large Dehydrator
✓ 4 Stainless steel tables, Double sink, hand wash sink
✓ Kitchen aid, 2 hand mixer, cutlery and plates for 15 people, 7 sets of scales, 6 cutting boards, pots in various sizes, Filter coffee machine etc.
Café:
✓ 30 m², for max. 14 guests
✓ 2 beer tables and 4 - benches, sitting cubes, 4 beer garden chairs
✓ cake trolly, drinks fridge
✓ Display shelves, changing - and storage area
✓ WiFi connection, blue tooth speaker

Vegan & Vegetarian food preferred.

Our prices start at 18.50 Euros/hour or 150.-/day (plus 19% VAT) for the kitchen use for your professional food production.
We charge 25.- Euros/hour or 185.- Euros/day (plus 19% VAT) for the whole venue.
We are happy to discuss a deal for regular, long term rental. Minimum rental period 5 hours/day.

We are also happy to offer discounted rates for charities or low- income renters. Please let us know how we can help with your first steps.

Rote Karte is a must-have, or add a cleaning charge for 35.- Euros.
Gallery
We have hosted a number of lovely chefs, great workshops, cooking courses, private events and pop- ups. Have a little peek into our kitchen and cafe as well as into some of the events of the past years at Daheim Manufaktur...